Each of the four care homes in the group now uses technology which is used for care planning for all the residents. The digital care system allows for efficient, accurate planning and implementation of all resident's care.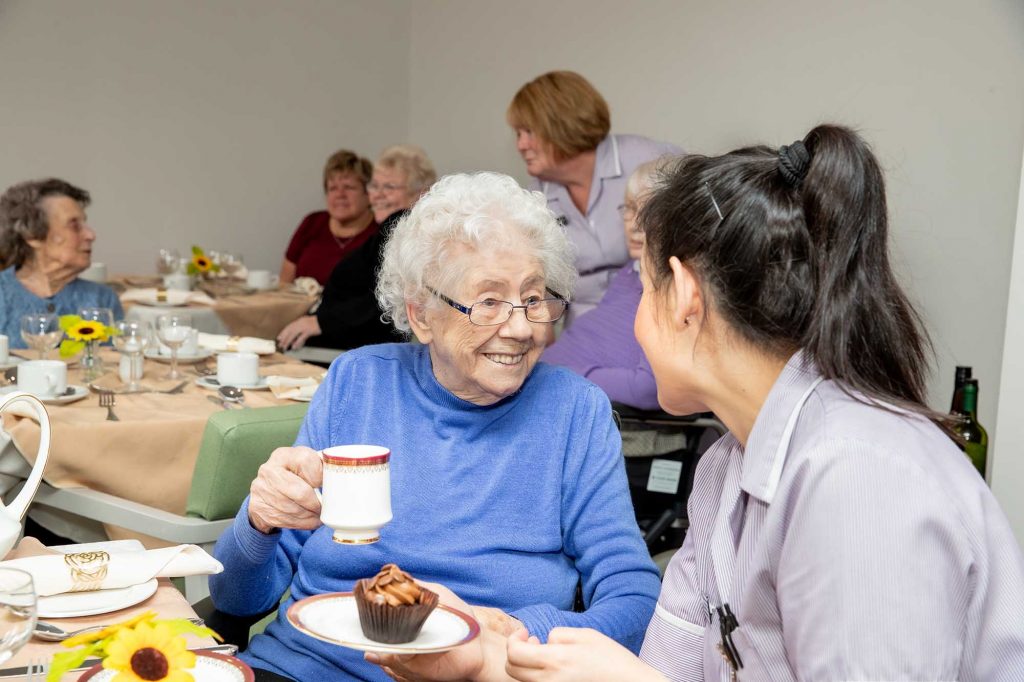 Residential Care
We have one residential Care Home in the group, Springbank Care Home, which specifically offers high quality residential care for our residents. Getting to know our residents is the key to our person-centred approach to care. We are also able to assist with medication, whilst promoting independence for our residents. For residents who require assistance with daily living tasks, our experienced, discreet care staff are on hand 24 hours a day to assist you as required. The Home has a full nurse call system to enable you to quickly and easily call for assistance.


General Nursing Care
Across three of our Homes, Craven Nursing Home, Steeton Court Nursing Home and Ghyll Royd Nursing Home, we offer high quality nursing care. Our registered nurses are on duty 24 hours a day, supported by highly skilled care staff to give the best care tailored to each residents every changing needs. We believe that real care cannot be delivered until we completely understand the person we are caring for, and each resident has their own personalised care plan to help ensure their independence and choices are maximised.
Our dedicated, well-trained, professional team offer high levels of service and exceptional standards of care to all residents. Our registered nurses and manager work closely with the GP and other relevant health professionals to ensure that all your health needs are managed to meet your expectations.
Across our Homes we are also skilled in offering care with complex nursing needs – please contact us to discuss your care needs further.
Dementia Care
Across all four of our Homes, we are committed to delivering the highest possible care for people living with Dementia. We have created an environment where we use recollections, reminiscence, and sensory based activities to gain an insight into our individuals life stories. We take the time to get to know our residents as individuals, this ensures we deliver the very best person-centred care.
Our Dementia communities are designed to provide a large airy open space with smaller cosy areas for residents to enjoy. Memory boxes are used on our corridors to personalise each room and help residents identify their own room through items which trigger find memories.
Activities are provided that are meaningful and cognitively stimulating for our residents. The team works with residents and their families to identify their preferences to fulfil individual social needs.
We ensure that we are constantly improving the environment for our residents. We also ensure that we have secure, outdoor space for our residents living with dementia, so they are able to enjoy outdoor activities, fresh air, and the nature and wildlife we find in our gardens.
Respite Care
Whether you need a break from looking after a loved one, or if you need convalescence and recuperation following an operation, or perhaps you want to experience a home before you commit to a permanent move. Each of our homes can offer respite care and all respite residents will be cared for using the same personalised care plan as our permanent residents. Please call our homes to discuss your needs in more detail.